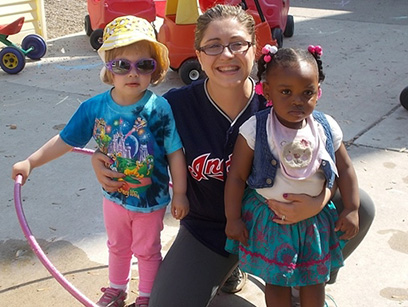 At Carol Matheys Center for Children and Families, we have been educating young learners for over 50 years and are proud to supply the community with high quality, affordable child care, early childhood education and family support.
We believe that all children are unique with individual development patterns, and each child will bring his or her own style, personality and background to our programs. All children will be given the freedom to express themselves and are encouraged to be independent.
We are a non-profit 501 3 ( C ) organization which prides itself in providing emergency tuition assistance and advocacy for families in need. We gladly accept Child Care Assistance and Early Learning Scholarships. We provide MN Pathway II Early Learning Scholarships.
Pam Siebert
Board Chair
National Youth Leadership Council
Krista Kook
Past Board Chair
Tami Kyrk
Treasurer/Vice Chair
Maria Reichow
Secretary
Stillwater Public Schools
Stacie Penn
Exe Officio/Executive Director
Elaine Kapsh
Finance Manager
Bill Burns
Board Director
Insurance by Burns
Susan Lieser
Board Director
Independent Business Owner
Angie Propp
Board Director
"My children and I love Carol Matheys because it is quality care. My children perk up each morning when they see their teachers and that means so much to me knowing they are comfortable and happy when they have them. Carol Matheys has realistic expectations for children's behavior and is very friendly and patient. We are so lucky to have them."
"After interviewing a dozen home daycares we found Carol Matheys to be a great fit for our family. They separate by age groups, so my two boys would each have their own class and group of friends. We love the teachers and I never worry about my kids while they are there. I would recommend Carol Matheys!"
"Wonderful Place! I went here as a child 20 years ago and loved it as a kid and now my son loves it! Wonderful teachers ad friendly. Great hours and flexibility. Staff is very professional, nice people and caring! Thank you!"
"Our son has been in daycare with the same group since he was 3 months old and while he loves the familiarity of daycare we wanted to introduce him to structure and routine and learning! Before he starts Kindergarten. We've been discovering that change is hard on him and this transition has been invaluable in preparing him for school. The teachers are kind and smart and compassionate. They truly care about helping him reach his full potential."