Our goal at Carol Matheys Center for Children and Families is to help all children prepare for Kindergarten. Children are given the opportunity to learn through creative play, music, crafts, science, math, technology, Spanish, American Sign Language and literacy. We teach children respect, responsibility and encourage independence. All curriculum is developed to be fun and age appropriate, and it is designed to meet the Minnesota Department of Education Early Education Standards.
We provide nutritionally balanced meals and snacks, and we participate in the Minnesota Child & Adult Food Program. Children eat in a Family Style environment. This promotes independence skills in a home-like setting.
Children must be toilet trained to attend preschool programs.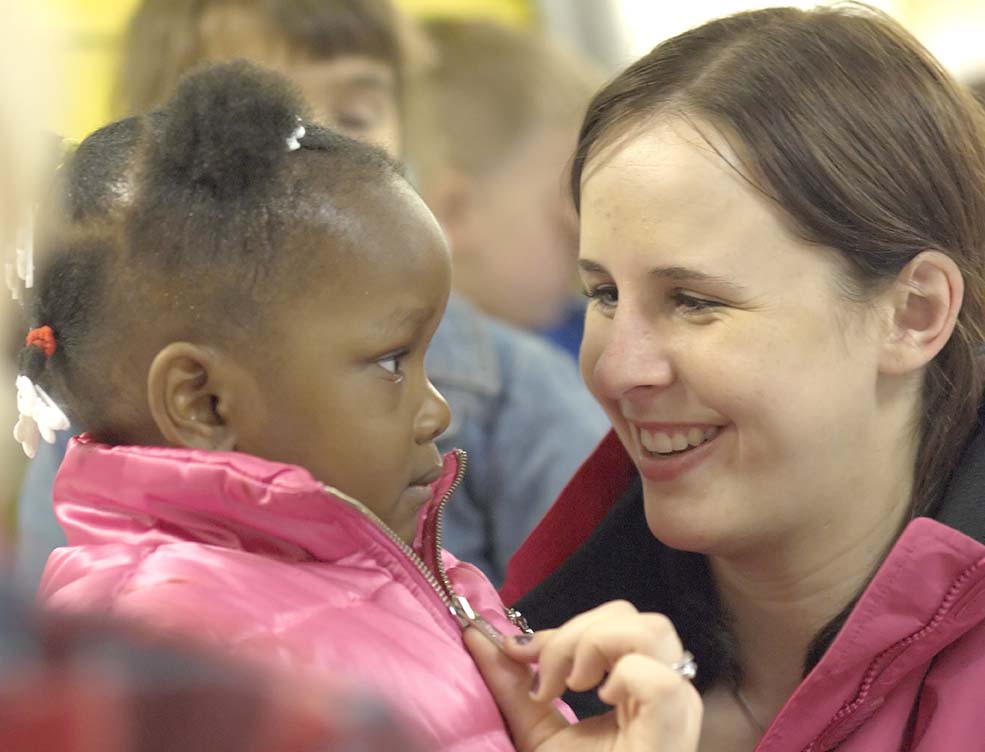 Children ages 3-5
Designed for working parents
High quality full day preschool curriculum and activities
Offered 2-5 days per week year round
Open 6 am – 6 pm to accommodate various schedules
This program includes morning and afternoon snacks and lunch
Children ages 3-5
Fun morning program to help prepare for Kindergarten
September – May following the ISD622 school calendar
2, 3 or 5 day programs from 9:30 am – 12:30 pm
This program includes a morning snack and lunch